The Olympic Games officially begins today – and if you tune in to watch the 380 competitors go bow-to-bow for gold, silver and bronze in the sailing next week, you might just recognise the racecourse.
That's because Rio de Janeiro's Marina da Glória – which sits in the shadow of the famous Christ the Redeemer statue – has welcomed the Volvo Ocean Race three times, in 2001-02, 2005-06 and 2008-09 – and some of the most memorable moments in the Race's recent history.
"The three Volvo Ocean Race stopovers at Marina da Glória marked the beginning of a new era in Brazilian ocean sailing," says Olympic medallist and 2016 Olympics co-ordinator, Nelson Falcão."Brazil already had a strong tradition in sailing, but only in Olympic boats. This place had to go through several physical adaptations to host an event of the Volvo Ocean Race's size."
The first time the Race visited the city was back in 2001-02, when Rio's residents turned out in their droves to watch the fleet arrive from Auckland, New Zealand.
The winner of the leg was German boat, Illbruck Challenge, skippered by another Olympic medallist, John Kostecki – and the Leg 4 win played a major part in his team's journey to lifting the trophy.
"I feel a huge sense of relief," said Kostecki, dockside. "It was probably, out of my whole career, the most nerve-wracking race I have ever been in. Simply put!
"It was a little scary, at times, we saw a lot of ice, a lot of growlers and the boats were going really fast. Hopefully, we won't have to do that again. Not that we don't like the Southern Ocean, but the icebergs and the high winds – that was a little much. And I think all the competitors will admit to that one, too."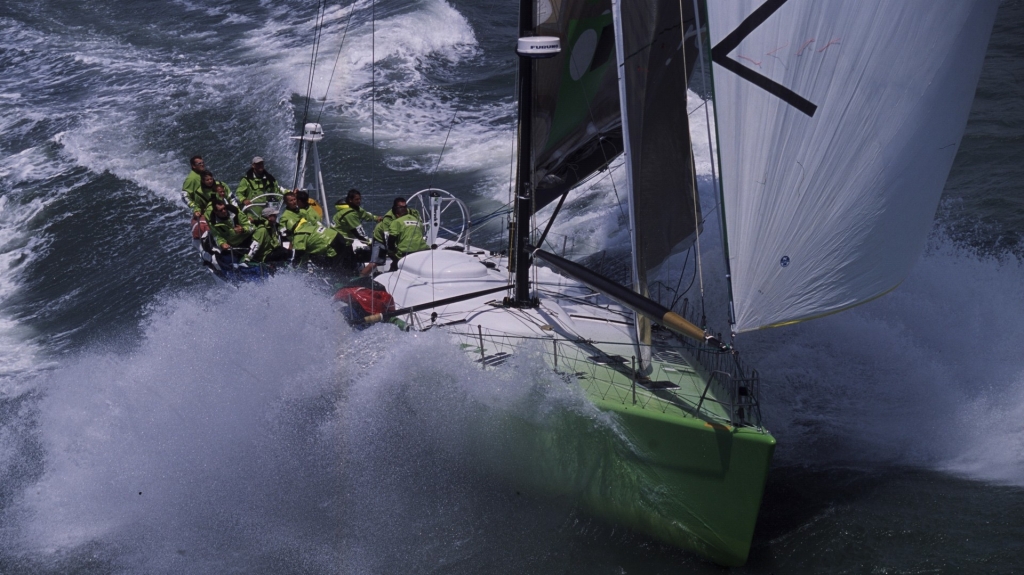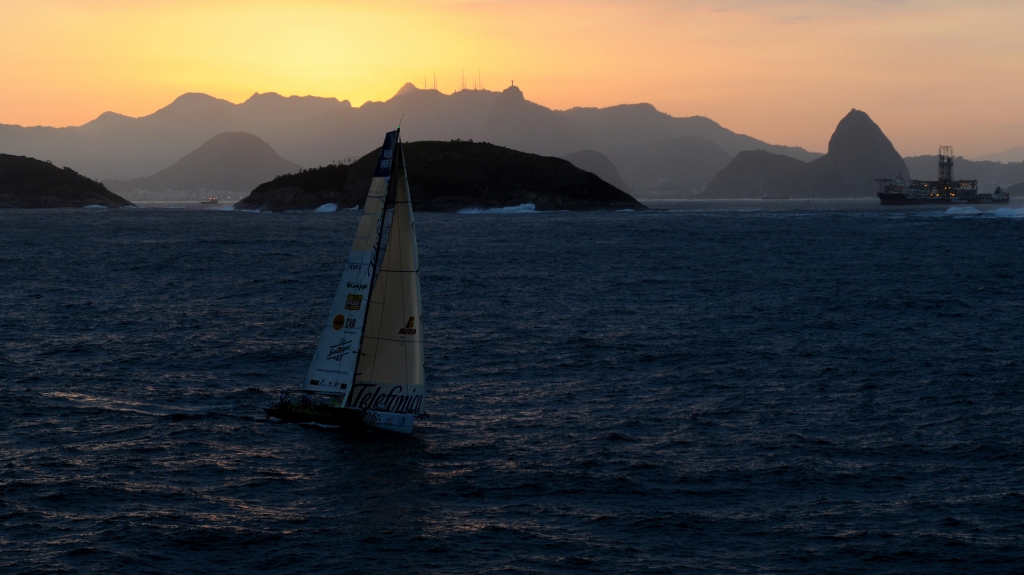 In 2005-06, the bay received the largest audience in the race at Marina da Glória, with over 70,000 lining the docks in eager anticipation. And this time, the Brazilian public really had something to cheer.
Introducing: Brasil 1 – the event's first ever Brazilian boat, led by national hero Torben Grael – which finished fourth into its home country.
He honed his craft sailing in the water of Guanabara Bay, and so his arrival onboard the Brazilian-backed boat was truly a return home.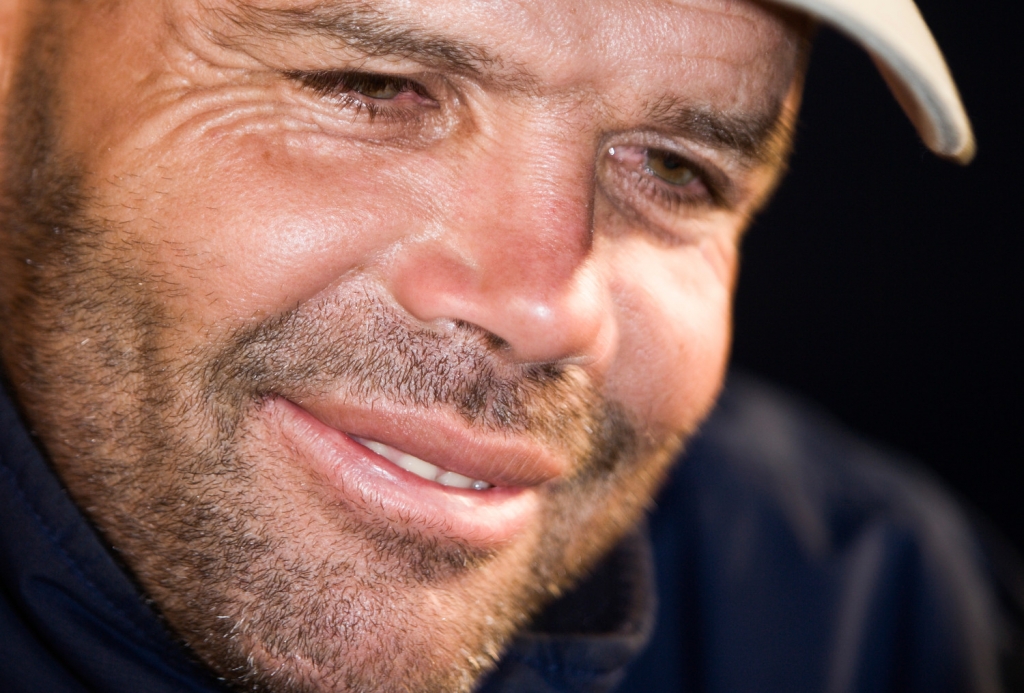 "The public, who follow us on the boats and on land, are like something I had never seen until this race here in Rio de Janeiro," said Torben Grael, in an interview after his team's arrival. Today, he is head coach of the Brazilian Sailing Team.
He collected five Olympic medals during an illustrious sailing career – and still has more Olympic medals than any other Brazilian sportsman ever.
And, three years later, in March of the 2008-09 edition, he sailed back into Rio on a Volvo Ocean Race boat – this time, as skipper of Ericsson 4.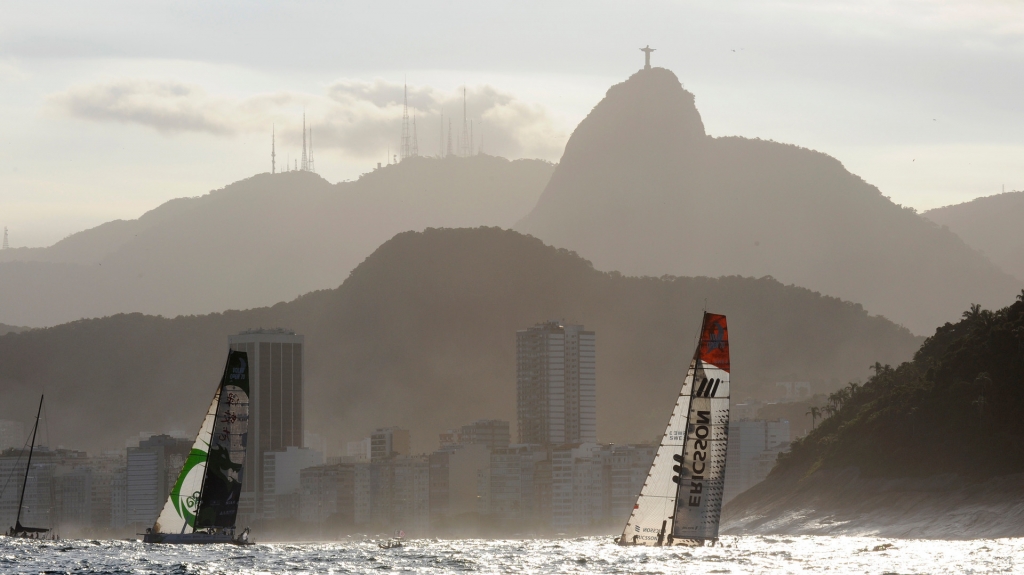 It was the end of one of the most gruelling legs in the Race's history. A 12,000nm marathon from Qingdao, around Cape Horn, to Brazil – and it still came down to a bold manoeuvre in the final few miles which saw Ericsson 4 outwitted by its sister boat, Ericsson 3, skippered by Magnus Olsson.
"40 days is a very long time to spend at sea," Grael said. "It's so good to arrive home to a reception like we have here in Rio. Just fantastic!"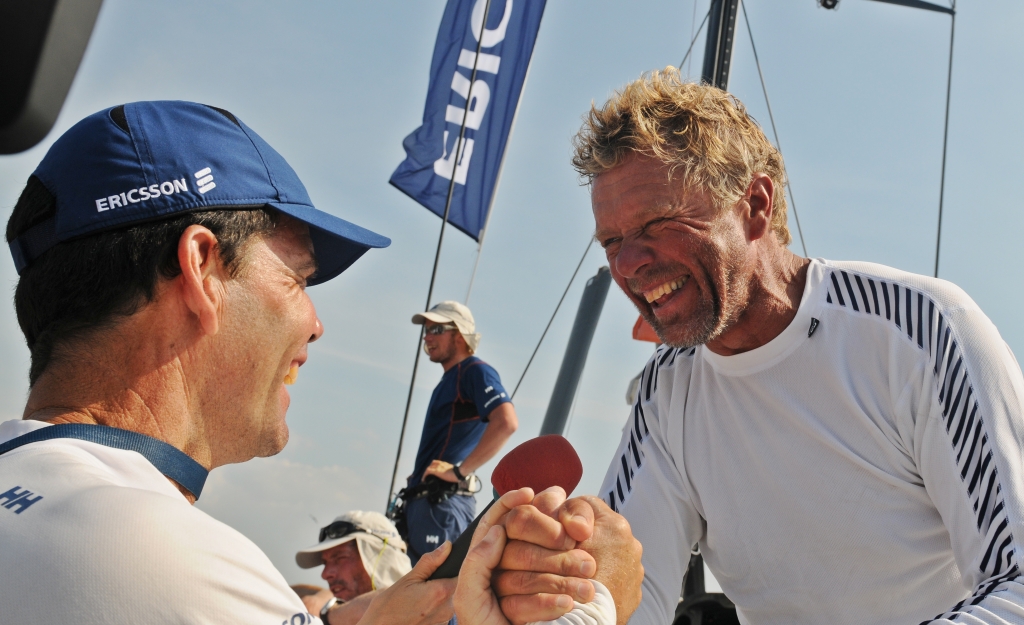 Torben went on to win that edition of the race, with two legs to spare – finally adding the prestigious Volvo Ocean Race trophy to his Olympic medals collection.After three consecutive editions, the Race moved to Itajaí, Santa Catarina, in 2011-12, and Brazilian fans are as crazy about this trophy as ever!
Next edition, the Race will return to Itajaí for a third consecutive time, as the boats journey from Auckland, New Zealand, to Brazil. We can't wait!
Here are some of the best photos from Itajaí in the 2014-15 edition: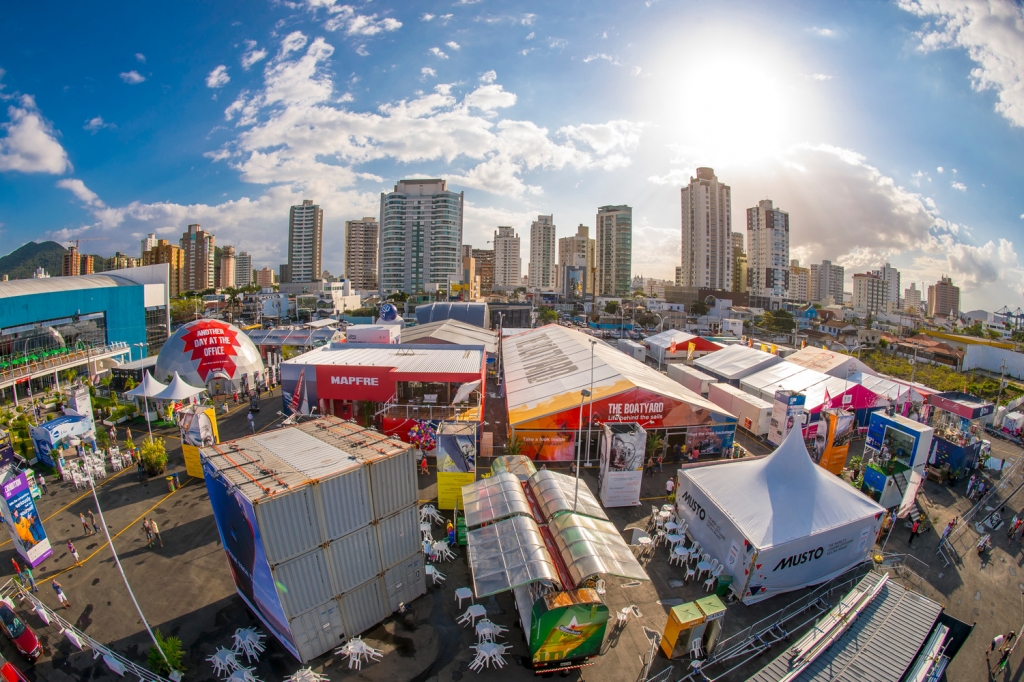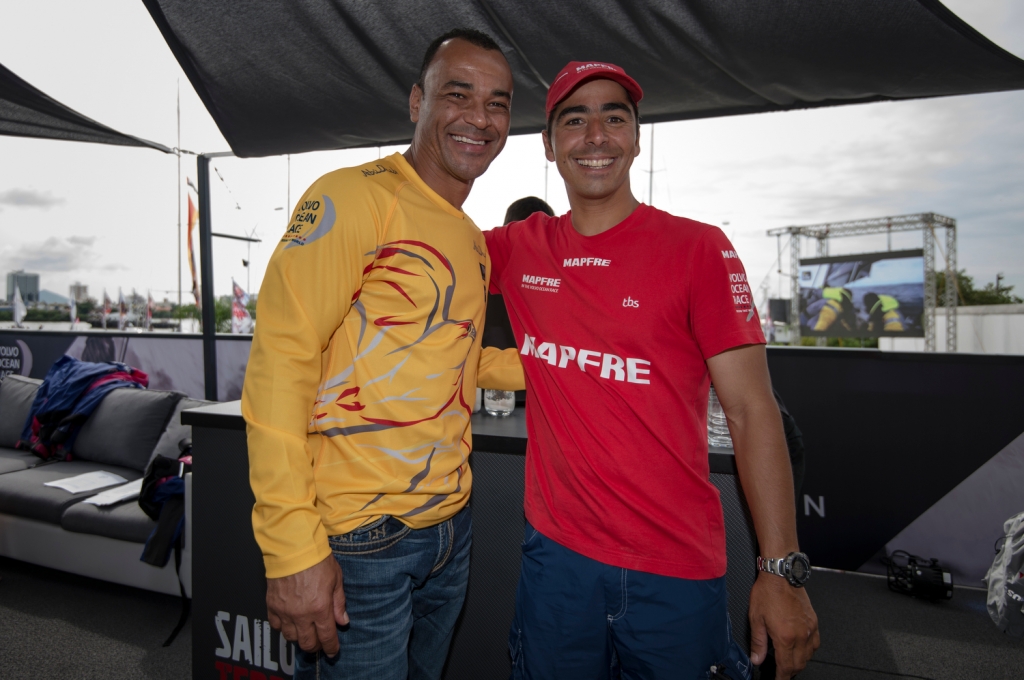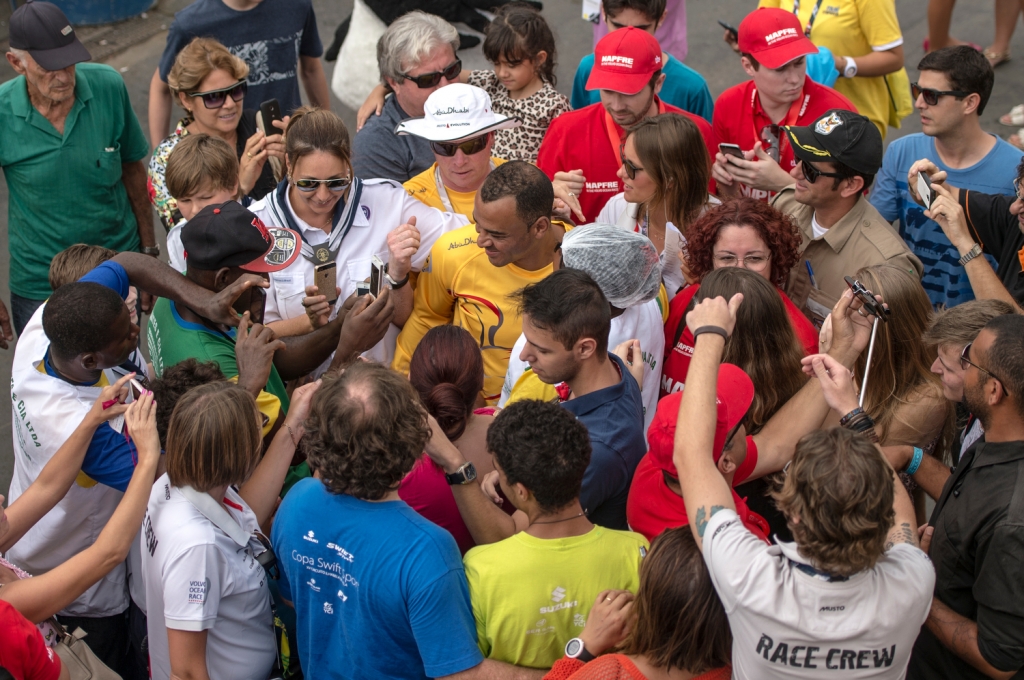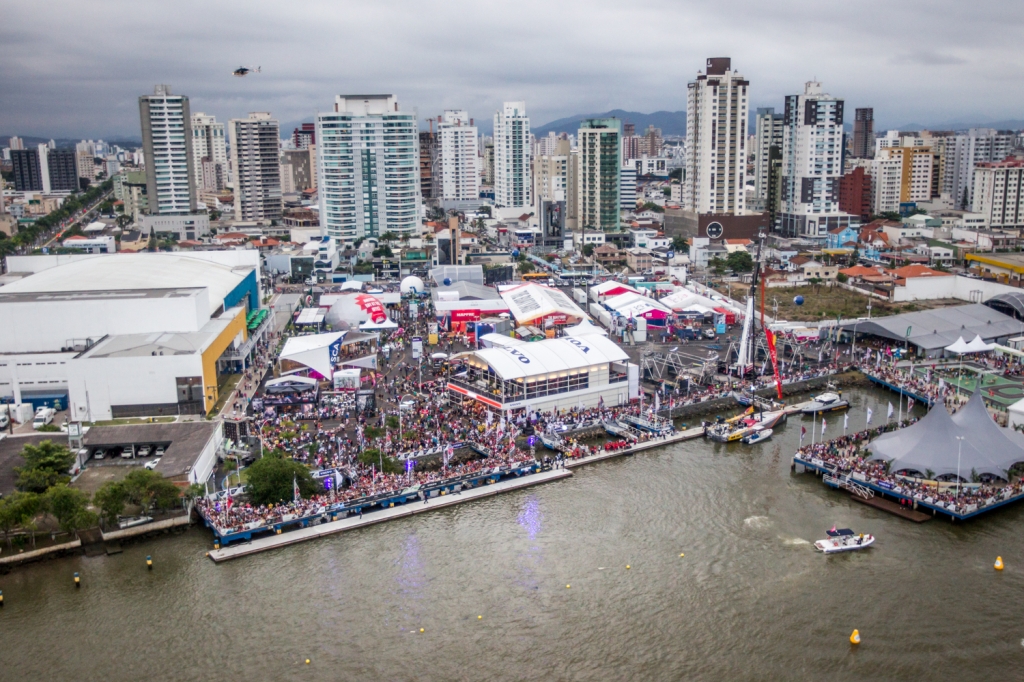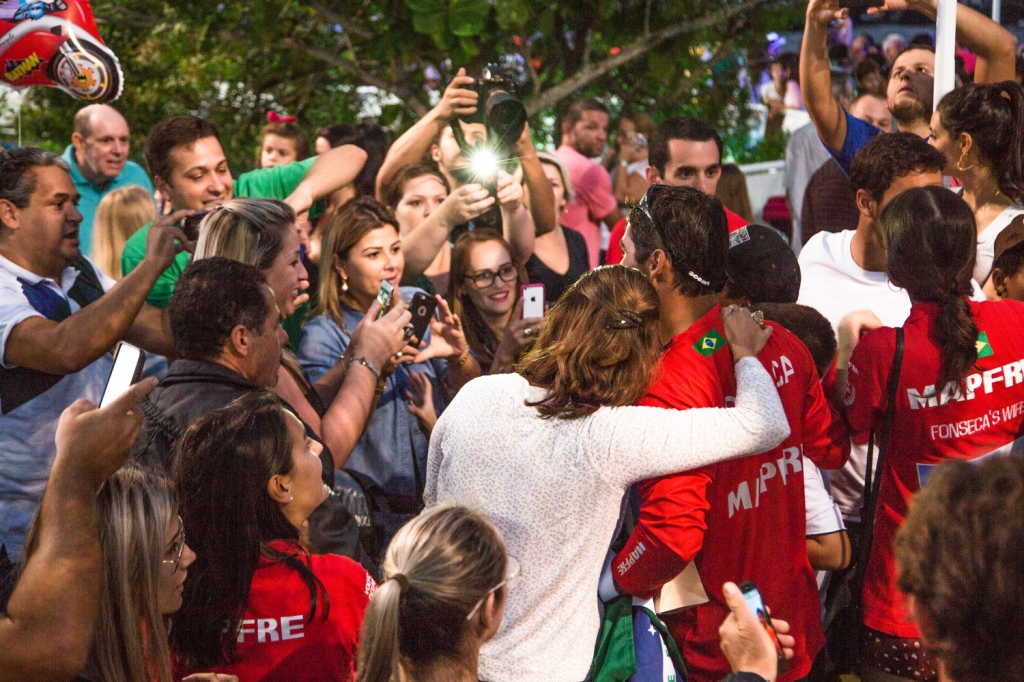 Want some more facts about Brazil in the Volvo Ocean Race? Here you go…
Brazil has been on the Volvo Ocean Race map ever since the very beginning. The country has hosted eight stopovers since the first edition in 1973-74.
1973-74 – Rio de Janeiro
1977-78 – Rio de Janeiro
1997-98 – São Sebastião
2001-02 – Rio de Janeiro
2005-06 – Rio de Janeiro
2008-09 – Rio de Janeiro
2011-12 – Itajaí
2014-15 – Itajaí
Nine Brazilian sailors have entered the Race.
John Anderson
1977-78, Flyer
Lucas Brun
2005-06, ABN AMRO TWO
Horacio Carabelli – the Brazilian sailed the race twice before moving shore side
2005-06, Brasil 1
2008-09, Ericsson 4
Marcelo Ferreira
2005-06, Brasil 1
Andre Fonseca – Last edition, Bochecha was the only Brazilian in the race, as part of the Spanish team MAPFRE
2005-06, Brasil 1
2008-09, Delta Lloyd
2014-15, MAPFRE
Torben Grael – one of the most famous Brazilian sailors and a race winner seven years ago
1997-98, Innovation Kvaerner
2005-06, Brasil 1
2008-09, Ericsson 4
Henrique Pellicano
2005-06, Brasil 1
Fernando Peres
1981-82, La Barca Laboratorio
Joao Signorini
2005-06, Brasil 1
2008-09, Ericsson 4
2011-12, Telefónica